About
"Andor Development is about elevating everyone. Our end product, whether it's raw land development or raising capital for an investment in a multi-family Class A apartment complex, what we care about is quality housing for the people who are going to be living there."
–Angela Healy, Founder & President
---
Andor Development is a boutique real estate investment and raw land development company based out of the beautiful coastal region of Gloucester, Virginia.
Founded by Angela Healy, Andor Development is owned and operated in partnership by Angela and her son, an experienced real estate investor and portfolio manager.
Together, they are committed to building personal relationships, rooted in skills and competencies, and going above and beyond…ALWAYS.
The Andor Development tagline – together reaching new heights – is a promise.
A promise to bring investors together to help elevate their portfolios.
A promise to bring partners together to transform and elevate the use of raw land into communities.
A promise to always be focused on the end user and elevating the lives of the people moving into the residences Andor Development touches whether through raw land development or multi-family home investment.
---
Together reaching new heights.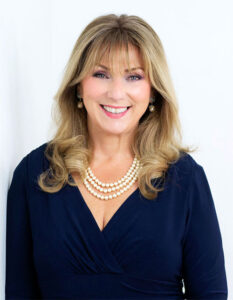 Angela Healy
President and Founder
"It all comes down to being passionate, having the strength, fortitude, energy and discipline, to persevere."
That's what Angela Healy will tell you about what drives her.
That, and the most important lesson her parents instilled in here.
"Your word is everything. That's who you are."
Today, Angela's word is pretty straightforward.
As the Founder and President of Andor Development, she's committed to using her skillsets, background and drive to help people to elevate others through the boutique real estate investment and raw land development company.
Born and raised in Gloucester, Virginia, Angela spent a career working in health care before founding Andor Development.
Raw land development, though, was in her blood all along. Her father worked as a heavy equipment operator and as a little girl she would visit him on job sites, sit on the equipment and ultimately inherited his love of raw land.
To this day, she thinks about him every time she walks a piece of property.
Working in health care for the first part of her career, largely in marketing and development, showed Angela that she could give back to her community, families and patients in a meaningful way.
"Part of who I am is wanting to help people," she said. "When you are in health care you are working with people when they are the most vulnerable in their lives. Being able to be their advocate and hold their hand and help them through such trying vulnerable times is an important role to play."
Angela approaches her work with Andor Development in the same manner, and brings her experience in health care to the properties they invest in and develop.
"What better difference can you make in someone's life than to make sure they have a home that's safe and perfect for their life?"
There is a lot that goes into this work, Angela said.
"But I never lose sight on how we are going to impact our end user – that is the person that will be living in the home."
Angela is married to her childhood sweetheart, Robert, and they have two children and two grandsons. Her home is in Gloucester, Virginia.
---